If you haven't made your Valentine's Day reservations don't worry we have you covered! We've picked some of our favorite spots, whether you are looking to go the traditional steakhouse route or maybe you are looking for a lighter meal, or just a really amazing cocktail. Check it out and let us know what you think!
So of course a restaurant that landed on Open Table's Top 100 list for Most Romantic Restaurants had to be on the list. Steak 44 is on the pricier side, but if you can swing it, it will not disappoint. Obviously its a steak house (I mean it is in their name) but they also serve some incredible seafood & have an amazing wine selection.
The Capital Grille is another great selection if you wanting the traditional upscale American steak house. There are two locations (Phoenix & Scottsdale). We normally shy away from restaurant chains, however this one is worth every penny! Don't forget to try one of the their fabulous bottles of wine!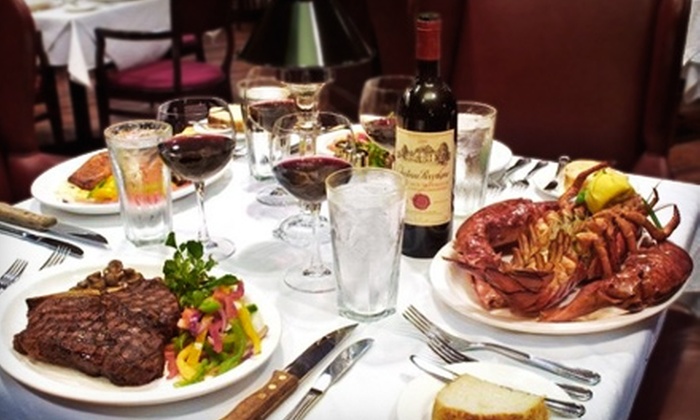 We know, we know, another steak house?? Well yes, it is Valentine's day and steak houses are usually tradition for nice dinners. Anyways, this steak house will not disappoint! Located at Wild Horse Pass, this place offers the best steak and seafood around, talk about fine dining at it's finest!
Do you like your dinner with a show? Well Rock Lobster is the perfect Valentine's Day spot for you. Teppanyaki style for your enjoyment, Rock Lobster also offers a great selection of sushi and if you make Teppan reservations at 5pm or 8pm you get a special half off menu!
If you have never been to Bitter and Twisted you are missing out! Known for their crafted cocktails, they also offer a delicious food pairings as well. This would be the perfect intimate Valentine's night make sure to share each other's drinks!
Postino's is known for their wine and bruschetta and would be a perfect pre-movie dinner spot for Valentine's Day. With 7 locations all around the Valley you will be sure to find one close to you. Be sure to try the ricotta dates & pistachio bruschetta board!
The Farm at South Mountain is all about farm to table dining. All of their ingredients are always fresh and local and the menu is constantly changing. Known for their brunch, they also have dinning for lunch and dinner! Be sure to check out their website for their current menu.
If you are looking for an exceptional dining experience AND a great, you need to make your Valentine's Day reservation at Top of the Rock Restaurant. This American steak house servers up only the best entrees, and has a great wine selection all with views of Tempe, and Papago Park.